Greenworks G40HT61 40V Cordless Hedge Trimmer (Without Battery & Charger)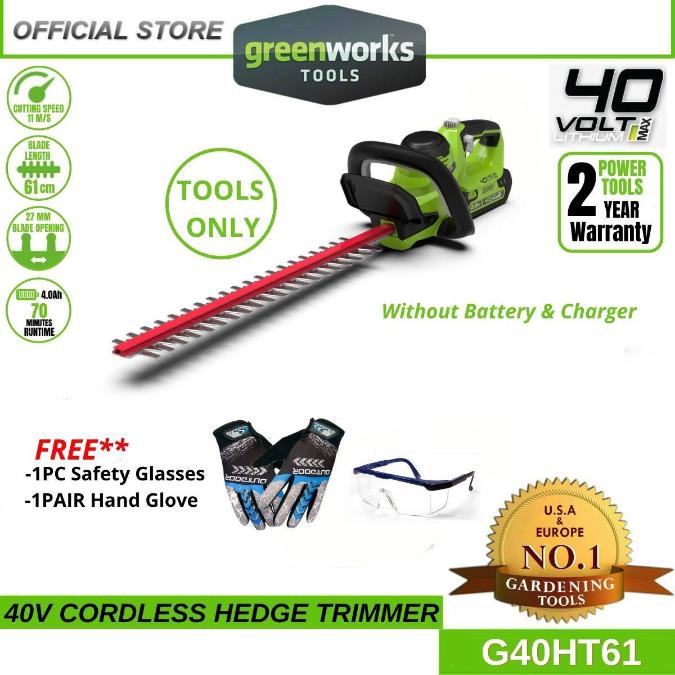 Greenworks G40HT61 40V Cordless Hedge Trimmer (Without Battery & Charger)
---
Description
Greenworks G40HT is a semi-professional model with a cutting blade length of 61 cm.

This product is designed for leveling and cropping hedges and shrubs for home use.

The G40HT's rear handle has a rotation function of 90° in both directions, for easy cutting and leveling of corners.

This model is ready to work immediately with the push of a button.
Advantages
Thanks to the power supply from 40V battery, this model provides long battery life.

The battery used is compatible with other devices from the 40V G-Max range.

For safe operation, G40HT is equipped with a power button, a safety catch and a hand guard.

It has a comfortable front and rear handles that allow easy control of the hedge trimmer.