Greenworks G40LM35 40V Lawn Mower (Without Battery & Charger)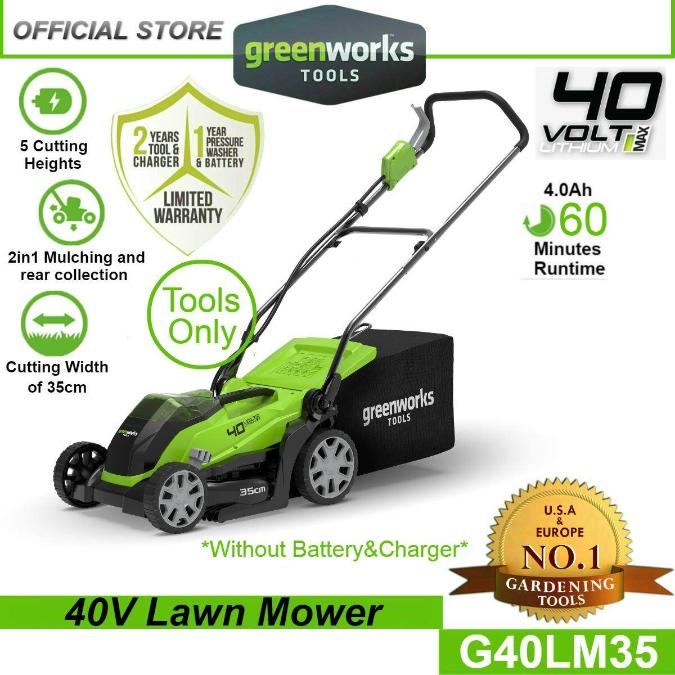 Greenworks G40LM35 40V Lawn Mower (Without Battery & Charger)
---
Description
Greenworks G40LM35 is a lightweight and easy to use 35 cm lawn mower which has the power allowing the user to get their job done easier with the liberty of cordless mowing.

It is easy to fold and convenient for the user to transport and store it.

The model is versatile as it has a 2-in-1 function for mulching and rear collection along with 5 different cutting heights.

This model is ready to work immediately with the push of a button.

G40LM35 features a convenient 5-step lever ensures the height of mowing is adjustable.
Advantages
The grass catcher of G40LM35 is 40 liters which gives users more time for mowing and reduces the time for emptying the container.

It is equipped with a motor protection system against mechanical damages by stones.

This lawn mower has a long autonomous operation due to the power supply from 40V battery.

The battery used by G40LM35 is compatible with other devices in the 40V G-Max range.

It is equipped with a safety key for safe operation.